Need To Kick-Start Your Marketing?
Sick and tired of spinning your wheels and not getting the traction you need to boost your business?
There's no doubt that you feel you've been working hard. You've been putting in the hours and making sacrifices by working late at night, trying to make your business a success.
If you've already bought a marketing course or three, it can feel like you're being sucked into the vortex of online marketing and 6-figure business dreams, and you're probably spending much of your day trapped in front of your screen, silently screaming because everything you're trying is just not working.
If you're just starting out, you may still be confused on exactly where to start and lack the confidence to get yourself out there. It's real easy to stay frozen in one spot, like a deer caught in headlamps.
If you've resonated with anything you've read so far, then read on. You're not alone!
Our next intake for new members starts again from 24th April 2017.
Who is GID School for?
GID School works best for people who are ready to take action, but they just don't know which direction to go in. You've got plenty of ideas but you're not sure which are the right ones to action. Most GID Schoolers fit into 1 of 3 categories …
Just Starting Out
You've recently qualified, you've finished your training and you want your first paying clients. You may not be exactly clear on what niche you want to focus on but you're ready to take action if someone could tell you what action to take.
Drifting & Confused
You've been going for a couple of years but you're drifting from one month to the next, accepting what work comes your way and often at a price way below you know you're worth. You want to reposition yourself and work with better clients but you want someone to drag you out of the rut you're stuck in. 
Need A Kick-Start
Business has been good in previous years but because of a long holiday or time away from work, you've lost momentum and it feels like you're starting all over again. You're looking for some serious remotivation and redirection again to kick-start your business back into gear. 
The Four Corner Stones of GID School Success
RESULTS
There is so much you could be doing to promote your business; from blogging, running webinars and sending out direct mail to Facebook, Twitter and LinkedIn. It's all good stuff … but what is actually going to getting you leads? How will you get in front of the right qualified people so they take notice of you? GID School gives you a plan that's focused on you, your current resources, the clients you want to attract and simplifies the whole process so you get results …  paying clients and money in the bank.
CLARITY
You will be ditching 90% of the marketing that you feel you "should be" doing and get to use the time, energy and resources you have got on what's going to work for you, your clients and your business. It's amazing what a clear, focused mind can produce and you'll amaze yourself with how much you do really know. The clarity you get from GID School connects with you and with your innate wisdom, which will springboard you to success long after you graduate.
CONFIDENCE
If you are following an expert's 7 Step Success Formula or Blueprint, you'll often fail. It's not your fault; the system you're following is not using your individual skills, talents and personality. GID School is about helping you find your voice, your message and making marketing enjoyable so getting new clients becomes effortless, easy and fun.
SPEED
Money loves speed! You want to get things right, I know that. But perfection leads to procrastination and if you don't have a clear 90 day plan, you're going to waste a lot of time, money and resources experimenting on stuff that you don't need to do. Having someone, like Karen Skidmore, to cut through the crap and give you honest, simple advice is priceless.
"I am thrilled with my investment!"
"Joining GID School has meant I've got things done! From that first strategy call, I felt you "got me" and totally understood what I was trying to achieve. I knew you would push me outside of my comfort zone, which was important, and this has really helped me restructure my pricing and how I work with clients more profitably and effectively. You've made me sharper so I can make decisions quicker and the weekly accountability calls are really encouraging; it's wonderful to see how you interact with different people to get results." Lyndsey Brown, LBB Business Services
Apply Now
Who is Karen Skidmore?
I'm Karen Skidmore and I created GID School because I saw the pain and confusion on so many of my clients faces. I've been a marketing mentor for over ten years and have worked with hundreds of small business owners teaching both digital and traditional marketing tactics and strategies.
Over the past 13 years, I have created dozens of how-to workshops, course and online programmes. I even ran a membership called The Web Tech Club for four years which focused on the demystifying internet marketing.
However, since 2013 I have focused my time and energy on creating programmes that support, mentor and provide the accountability to getting stuff done. With this approach of personally mentoring and facilitating a group of like-minded entrepreneurs, results have soared through the roof.
And, more importantly, I've created entrepreneurs who have discovered their innate style of marketing, having the confidence to be themselves, take risks and get on with the whole business of growing a business.
You are unique in what you do. You have strengths, skills and abilities that suit your personality and way of living your life. There is no fixed path to follow or a specific number of steps to be taken in a particular order.
By tuning in to how you work best, I will be able to help you identify your core communication styles and create a marketing strategy that echoes who you are.
Some days will be great. Other days, you wake unmotivated, grumpy. It's being human; it's just the way we are. But like all good fitness training, it helps having someone keep you on track each and every week, helping you push through those last 10 press ups. There's no need to feel alone or lost when working by yourself.
By working together in a group of like-minded entrepreneurs and having me keeping you accountable, you have the motivation and focus to keep on track with your plans.
There will be aspects to your marketing that you will want to be shown how to do. Over the past ten years, I've personally created webinars, teleseminars, workshops, signature talks, books, online programmes, youtube channels, blogs, email marketing campaigns, sales pages, videos, membership sites .. the list goes on.
I can cut out the crap and save you plenty of time (and money!) by showing you exactly what marketing tools and systems are best for you and your business, and how you can set them up (with minimal fuss and avoiding the tech frustrations).
The last thing you need right now is a friend.
A friend is for down time, social time, fun time. A good friend is always the last person you should ask for help with your marketing; they only give you what they think you want to hear and often to protect you from failing (and sometimes from being successful!)
As your mentor I am here to give it to you straight in a constructive but always honest way.
The feedback and critique I can give on your marketing copy is priceless!
Here's how GID School works …
This 4-month programme takes you through Karen's signature programme "The Get Clients Fast Marketing System" and pulls together three key ingredients: Mentoring, Group Dynamics and Accountability.
This combination of working through a structured programme as well giving you the right ongoing support, ensures you get the right stuff done to stay focused, on track and get the right clients you know you deserve.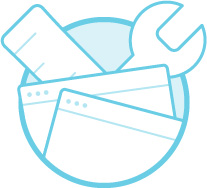 Personal Mentoring
1:1 60 minute Strategy Session scheduled in your first month to map out a personalised marketing plan and get you clear on your pricing and packages on offer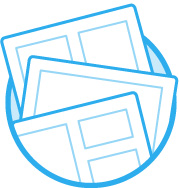 Critique of any marketing copy you create during your time at GID School, including sales letters, email copy, leaflets and landing pages. I'll tell you how you can sharpen up your copy, create a more compelling headline and make your message clearer.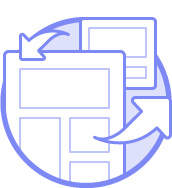 Practical, no-nonsense course that gives you the exact steps to put together a marketing and sales system that brings in new contacts, better quality leads and more profitable sales. Supportive, safe & inspiring group
Weekly group calls every Wednesday morning during term times to answer any and all your questions and give you feedback on the marketing you create. Plus a private Facebook group for you to connect, share and learn with other students.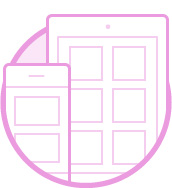 Accountability reports submitted every Monday morning to keep me, you and the rest of the group up to date with your progress; this celebrates your success as well as flags up any challenges or issues you need help with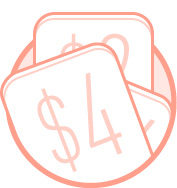 Bonus Training Modules
You will also get access to 2 bonus modules that give you the exact steps to help you with your pricing, as well as take you through all the tools you need to get this marketing and sales system into place. Some you may have set up already … but I am going to share my favourite online tools and how to use them so they actually bring in clients for you and stops you wasting precious time and energy on pulling your hair out on the wrong stuff.
As you can see this is NOT just another online product. This is a fully supported programme where I take you by the hand, show you the exact steps to setting up your sales and marketing system that will get you new contacts, better quality leads and higher paying clients and give you feedback and critique of your homework every step of the way.
Working together as a group for a full 4 months, you benefit from sharing ideas, resources and creative input from other like-minded business owners.
And, most importantly, you get to see results from the work you put in to setting up your marketing systems and processes!
OK, so what's the investment for this 4 month programme?
Yes, there is commitment and investment needed in GID School; in money, your time and resources. And as I invest so much of my time and expertise with each and every member of GID School, it's really important that both you and I are sure this is the right path for you to take right now.
Investment in GID School starts from just £2,000 (+VAT) – and yes, there is a payment plan option if you prefer to spread this over a few months – with the option of upgrading for more 1-2-1 time with me.
What you feel about this level of investment at this stage depends on where you are at in your own pricing journey. It may be that you're actually not a right fit for the current group or what you offer does not make for a viable, profitable business. If this is the case, I will be able to advise you and recommend other resources to you.
Perhaps you're concerned you're stuck in a "hobby business" mentality or you're addicted to learning (and fear taking action).
Because GID School is not a passive, online course that you rarely complete nor is it a programme that the teacher is inaccessible or only able to support you in large Facebook group where you are just one of dozens (perhaps hundreds!) of others, you will find that the support that you do get is both highly personal and focused on helping you taking the right action.
This is why GID School is "By Application Only".
We want to ensure you are the right fit for GID School and GID School is the right fit for you, so me and you need to have a conversation before you decide whether to join GID School.
This means that if you are seriously interested, the only action you need to take today is to complete the application form below.
My Guarantee to You … and Your Promise to Yourself
All of the information on these pages is a true and accurate representation of what you are going to receive. I will be sharing processes, systems, resources and ideas for you to use in your business but this is not, however, a "done-for-you" programme.
You must participate fully and take action in order to learn and see results. Your success depends on your commitment to follow through with the goals and plans I help you set yourself.
I promise to deliver high quality content and training support and I'm confident you will get HUGE value.

In return, I want to you to promise yourself that you will not treat this programme as "just another workshop" and commit to taking action on what you have come to learn about.
However if you decide within 14 days of joining GID School that this is not right for you, then simply let me know and I will happily refund your money and cancel access to the programme for you.
You really have nothing to lose!
---
Want to ask a question or discuss this with me first before booking?
If you have any questions or wish to discuss whether this is really the right programme for you, call Alexia Padgham, my assistant, on 01428 607745 to arrange a time to have a quick chat or email me at Karen@KarenSkidmore.com with your questions or to request a call.
Thanks for reading,
Rosie's Story
Name: Rosie Letts, BSc Hons in Health Science
Business: Rosie Letts Nutrition
Success Highlights:
Confidence skyrocketed because 95% of enquires are saying YES to her new programme and referrals are coming in with ease
Working with less clients but with increased profitability and more in control of her business
Clients are getting better results as they are showing up for a more engaged, structured programme
Marketing system set up so website visitors easily sign up for a free report and receive weekly recipes and emails, structured in a way that's easy and simple to do consistently
What was business like before GID School?
"Last year I had a clear vision to what I wanted to create and understood the steps that I needed to take but they just weren't happening. I felt I was stuck in the small time, chasing and reacting to everything and never feeling supported enough to get my business moving in the direction I knew was possible.
"I knew I needed help but was very nervous by everything on offer on the internet. I wanted to work with someone who had credibility and when you're not sure who to trust, it was tough making a decision to reach out to Karen. Plus I had to be careful about what I was investing in because business cashflow meant that I didn't have spare cash to join just any programme."
What were the key things you worked with Karen on over the 6 months of GID School?
"Pricing and packaging were two key areas we worked on together and I was amazed by how quickly results started to happen. Initially I had joined GID School to get help with a new detox course I was promoting. I needed to seriously make some money and setting up a new 6 week course was what I thought would make this happen. But boy, did I learn some lessons quickly.
"Karen helped me realise my expertise wasn't with marketing "just-another-course" that anyone could deliver. I was a qualified nutritional therapist who was specialising with pre and post natal clients and fertility and I realised I was never going to make my riches in the saturated detox market.
"I went from offering £55 ad hoc client sessions to creating a 3 month programme for £1,995. Over the next 2 days I had 3 prospective clients booked in for consultations and all 3 said yes to me! Karen gave me the structure and process to putting this new offer together and when I followed her instructions, the selling was made easy.
"Clients are now getting better results with me too as they are following through on a programme and committing to their "homework" and actions between our sessions. And I'm working more effectively because I'm no longer working reactively, juggling my week from one ad hoc session to another.
"The other key area we worked on together was setting up the sign up process on my website so interested people could easily get a copy of my PDF report offers and then receive my weekly email newsletters. Before a weekly email was just "another thing to do" and I couldn't see a way of getting it done consistently.
"I now have a slick system setup and structured in a way that it's easy to do and creates amazing content. In fact, I met someone at a networking event the other day who was getting my emails and told me she "loved my emails … I look forward to getting them every Tuesday morning."
"As people are joining my email list, they are building up a certain expectation of what I have to offer and it's almost as if they are working up the courage to book a space with me without me having to do any hard selling. This system is going to reap massive rewards for me in the coming months and years.
"What's really interesting is that I am now getting LESS enquires than I did before joining GID School but as almost 100% of people contacting me for a consultation are now saying YES to my newly priced programmes, my business is better than ever."
What words of wisdom can you offer others who are thinking about joining GID School?
"I see being successful in business as very simple: work hard, be consistent and believe in yourself. It's not rocket science to work out what steps other successful people do and follow them. But always have a coach.
"How do you expect to get somewhere without someone guiding you and supporting you? If you were an athlete, you would be getting yourself a sports coach to train you so why should it be any different in business."
I have been part of Karen's GID School for 4 months and it has been one of the best investments I've made for my business. At a time when my business has been running successfully for 9 years, I was a bit stuck and Karen provided an objective look at what i was doing from a marketing perspective. She is the person who will push you that bit further which often brings big results. She has really helped me simplify my approach, provided excellent tools and ideas. Working with the other businesses in GID School has been great – such a supportive network where we can give each other feedback, share ideas and provide support.
Jo Adams
When I came to Karen, my business was at a bit of a low point and I was struggling to get clear on the way forward. Doing more of the same obviously wasn't the answer, but working out what was, along with the motivation to make it happen was proving hard. 

Karen gave me clarity, a business model that works and loads of common sense advice and encouragement. With her help I've got my mojo back, my business is flourishing, and I'm serving my clients better than ever before. 

Karen is the real deal. She gives proper, down to earth, relevant advice and support. She's not one of those 'gurus' who throws a load of hype your way and leaves you to find out later that it's not actually relevant to your own situation. She listens, she thinks, and she tailors her expert advice. She's easily the best coach and mentor I've ever had.
Mary McNeil
Karen has a great knack of helping you get to the nub of an issue. I signed up with the "GID School" as I wanted to be held accountable, to get some focus and direction and to learn as much as I can about the best way to market my business. All of these objectives are being met, and more. Karen's personal attention, insightful questions and marketing know-how, together with the support of the GID School community mean that every week I am taking positive steps in growing my business and, growing my confidence as a business owner
Michelle Tranter
If you are looking to attract more clients then I highly recommend you book yourself onto GID School.  Best investment I made in my business and myself.  Averaging at 3 new clients a month and continued growing database.  Karen is authentic, knowledgeable and truly cares about what she does.
Marcia Guyot
Karen gets to the heart of your business and business objectives with her great questions and ability to really listen. She will be ambitious for your success and really helps translate that into practical, actionable steps. Frances Taylor
Karen was recommended to me and I can see why. She helped me make sense of the marketing jungle, stop dithering and crack on in a structured way.

Jenny Wilson
You un muddle the muddle! You've helped me see the clear process of generating leads and nurturing those leads so that I can see when and how to make my offer. You've given meaning to why I am doing any aspect of my marketing. You certainly know "your stuff"! Louise Turner
I have delivered a campaign that delivered increased sales for a particular product and it has opened up a communication channel with new potential customers that wouldn't have been there otherwise. You have used simple language and given me deliverable actions ... not just a load of jargon! Natasha Roberts
I've followed Karen for years and knew that one day I would work with her and benefit from her experience and knowledge. This year I joined her GID School. For those who know me this might seem an odd choice since I work in marketing and teach it but ... there is always something new to be learned. I also wanted the accountability of having to get something accomplished before each weekly call. I'm so glad I joined in as I really moved forward in some of my endeavours. I had an 'aha moment' as Karen said to me "that is so you - that is what you could be really passionate about and make happen". I'd thought it for a while but thoughts don't make things happen - actions do. Now, thanks to Karen, I'm all action! Gillian Pritchett
The prospect of launching and promoting my first online product felt overwhelming, scary and lonely. So many new technologies to learn. Plus the prospect of writing sales letters filled me with horror. Karen gave me the perfect mix of down to earth marketing advice, positive encouragement, combined with the (gentle and friendly) kick up the backside I needed.
Not only did the product launch successfully (without technical glitches), it also met sales targets. I cannot recommend Karen's mentoring highly enough to anyone taking their first steps into online marketing.
Mark Ridsdill Smith
I had a lack of system before I came to you. I'd been working on various areas of promoting my business but it was all very scattered and non of my activities was really moving the needle. Working you has given me a new approach to marketing my business in ways I just wouldn't have thought of.
You really know your stuff and you've got an ability to laser in and identify precisely what needs to be done. You peel away all the stuff that we don't need to worry about to instead focus on a targeted plan.
Cory Cook